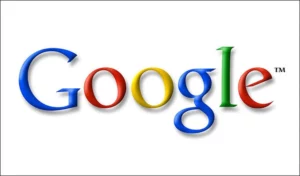 Alaina Scherpf
Steve and Deva are truly the best! They answered all of our many questions and gave us the exact support we needed during the process of buying our first home. They will get back to you quickly and work hard to find and secure your dream home!
Henry Wong
Steve and Deva are the winning team that you would want to go with for your real estate transactions. They were on the ball all the way from listing to showing, inspection and closing. We had the most worry free and satisfying experiences with the sales of two houses with SSI Realty. Thanks for serving us and keep up the good work. We highly recommend these professionals!
Cathryn Johnson
Couldn't have been a better experience. Steve kept me informed every step of the way and the house sold in record time. He even pitched to do some landscaping. Can't ask for more than that!
Michael Morgan
I had a great experience with Steve as my realtor. He went above and beyond to keep everything moving forward while dealing with extremely difficult sellers. My purchase of this home would not have happened with a less experienced realtor. I would absolutely go to Steve in the future for all real estate needs. His firm is truly full service!
Peggy Brennan
SSi Realty of Tampa are efficient, courteous, beyond helpful and extremely knowledgeable. I bought a condo while still living in Wisconsin sight unseen. I trusted Steve to be honest if it was a good match for me and he came thru with flying colors. Deva was very helpful with all the little details. Trust them! He got me a great condo and at a very good price.
David Mclaughlin
Steve and his staff are amazing. Our family did a sale/ purchase and he was with us every step of the way. Above and beyond. From cleaning up storm debris, to picking up materials for the new home because my mother has been very sick, Steve was THERE! Our family can't thank him enough!!
jyl doty
Steve sold our high-end home in less than 24 hours. And it closed in 2 weeks. Fabulous real estate agent. Detail oriented in every way. His assistant, Deva, is awesome too. Recommend him extremely highly.
Jeff Mowry
Positive: Professionalism, Responsiveness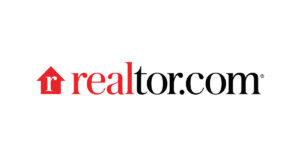 I would like to highly recommend Steve for your realtor needs. He was awesome from day 1. He went above and beyond on every detail on selling my house. He knew exactly at what price to list the house and within 2 days there was a contract on the house for more than listing price. He answered all my questions promptly and was there for me every step of the way. ~Alberta DuChemin
Sourced by
Steve found a buyer for my home the first day I met with him. Everything was set in motion prior to even listing the property. Steve has an unparalleled knowledge of the area and I highly recommend his services. ~Brian
Sourced by
Steve went above and beyond to help us list and sell our property. He answered all of our calls and questions immediately. You would be hard pressed to find another realtor who is as knowledgeable and helpful as Steve. We felt well informed and comfortable starting day one until the day of closing, as he was in touch frequently as to what was going on. You can tell he has been doing this for years and enjoys it!. ~Joyce
Sourced by
Steve was the best realtor I have ever worked with, he went above and beyond what a realtor needed to do to accommodate us. We are beyond grateful we had him as our realtor to sell this property! He always answers texts, called us right back if we called, helped with stuff for the house he didn't need to do. Best realtor you will ever find!~Amy Wilson
Steve did exactly what he said he would do after our discussion and the listing of the property. He was willing to help me prepare the property for the sale and kept me advised all sales and closing information. He had my property under contract in only 2 days after the listing. He came through with a buying offer above the listed sales price! Hire Steve as your realtor and you'll be very pleased… ~Charles Buzzell
Sourced by
Sourced by
Sourced by
Fast, easy and Steve handled everything while gone on vacation. ~Mary
Sourced by
Steve was awesome to work with. Very knowledgeable of the area. Very helpful on who to contact for reliable and cost effective repairs. He's a no pressure salesman. If he says he'll take care of something, he or Deva, his right hand, gets it done. Highly recommmend. ~M&P
Sourced by